Angina ~ magazine
graduation work in Unviersity of Art in Poznan / Poland title: Angina This is magazine for children to learn english. Paper: 170g, Cyclus Print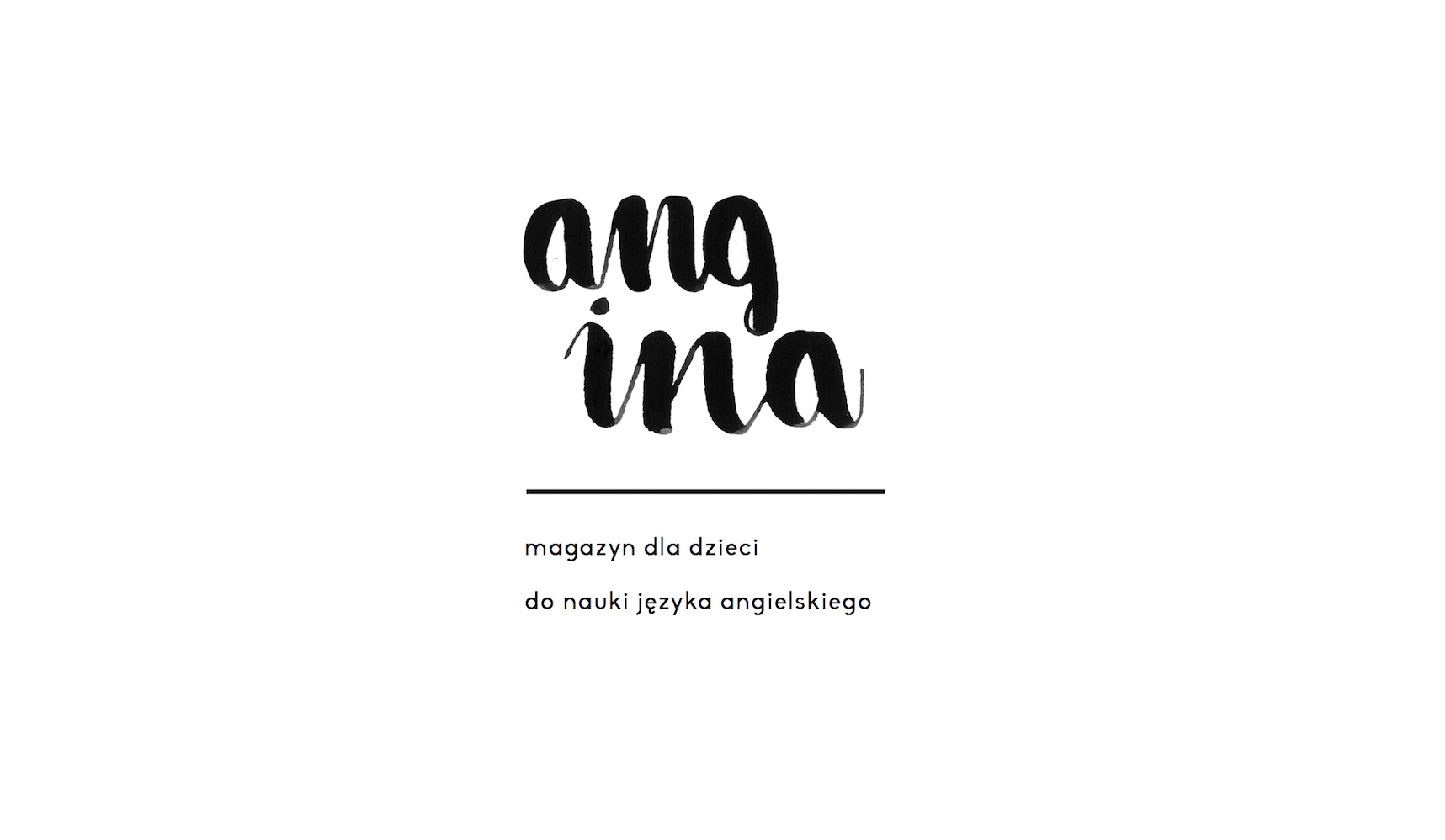 Warto znać angielski. Jednak znamy go głównie ze szkoły. Po raz kolejny przerabiasz te same sztywne schematy, które zamieniają naukę języka w żmudną, męczącą pracę? Dodatkowo mama każe się uczyć, przy kolegach wstyd nie znać słówek, no i miło porozmawiać z osobą z obcego kraju. Pomimo chęci poznania nowego języka, nie chcesz jednak zaglądać do nudnych książek. Czas na produktywny, wolny czas!
Czasopismo Angina umożliwia poznanie języka angielskiego w nietypowej formie głównie dzieciom w wieku 9-15 lat. Jednak elastyczna forma projektu i zróżnicowany poziom znajomości angielskiego znacznie poszerza pole odbiorców. Przede wszystkim jest to projekt w którym nauka języka angielskiego staje się synonimem dobrej zabawy i rozwoju wyobraźni. Warto zaznaczyć, że idea projektu nie jest krytyką systemu nauczania w szkole. Celem czasopisma jest przyjemne i produktywne spędzanie czasu wolnego, czyli czasu kiedy nie idziemy do szkoły – podobnie jak podczas anginy! 
Dodatkowo powstała animacja zapowiadająca projekt: ANIMATION /announcement of my graduation work/
~
It is worth know english. However we know from school mainly. Do you study the same fixed scheme, which make english to arduous and trying work? And the top of that, mom order you to learn, shame to don't know words about friends, and that good feelings with talking with person form other country. Although intentions to meet new language, you don't want to look at school, boring books. Time for productive, free time! 

DICTIONARY:
angina (polish) = sore throat (english)
angielski (polish) = english (english)
Angina is the magazine, which allow children at the age of 9-15 meet english in untypical form. However, flexible form of project and differential level in language knowledge extend field of customers. Primarily, language learning becomes
synonyme 
of good fun and imagination progress in this project. Do not forget, that idea of this project is not criticism of school system. Goal of the magazine is nice and productive spending time or time when we dont go to school – the same as during sore throat time!
Additionally, i make animation, which is announcement of my graduation work:  ANIMATION